Upcoming Events
A Deeper Look into Pinterest Marketing
Pinterest is a great marketing tool for small business owners. This photo sharing website creates higher conversion rates than any of the top social media networks and is yet widely under used and misunderstood.
Katie Leighton will share Pinterest best practices, marketing techniques and analytical information that she has learned other the years from both personal use and from her marketing experience at Day's Jewelers. Day's is a family owned jewelry retail chain store headquartered in downtown Waterville, Maine.
Join Katie and Social Media Breakfast Central Maine for breakfast on December 17th at 8 a.m. for breakfast and Pinterest.
| | | | | |
| --- | --- | --- | --- | --- |
| | Date:  | | December 17, 2013 | |
| | Time: | | 8:00 a.m. to 9:30 a.m. | |
| | Location: | | Span Commons | |
| | Address: | | Thomas College, 180 West River Road, Waterville | |
| | Presenter(s): | | Katie Leighton, Marketing Coordinator, Day's Jewelers  | |
| | Register: | | | |
About the Speaker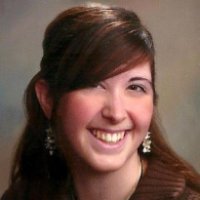 Katie Leighton joined the Day's Jewelers team in March of 2012 as their Marketing Coordinator. She graduated in 2008 with a Communications degree from the New England School of Communications. Before working as the Marketing Coordinator at Day's, Katie worked for Blueberry Broadcasting in the Bangor, Maine area as an Account Executive where she incorporated Social Media strategies and tactics into radio campaigns she created for her clients.
Soon after accepting the position at Day's, Katie developed and implemented the Day's Pinterest presences and continues to maintain it. When she is not at Day's, Katie enjoys photography and music. She rarely leaves home without her camera and enjoys taking pictures of her family, friends and pets.
Please Note: After SMBCME, we will be hosting a free WordPress Users & Developer Group meeting in the Thomas College Dog Pound from 9:45 to 10:45. This is open to the public.